Hot Links ... highlighting Transfer Case Issues on the Iveco Daily 4x4
Braking Issues on the Iveco Daily 4x4
Iveco Daily 4x4
(click any image for enlargment)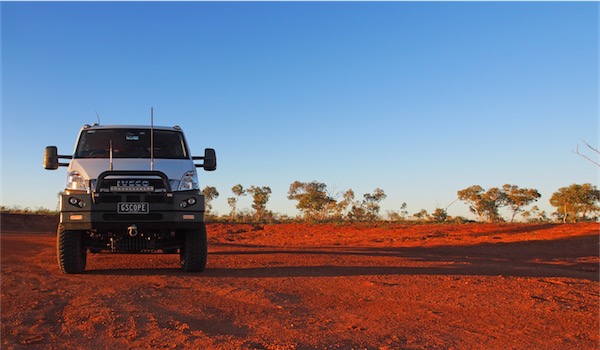 The 4x4 Daily was a new vehicle on the Australian market for 2013. Ours is the 55S17W Dual Cab, purchased Sept 2013 - but designated MY2009 !!
The rationale behind chosing a truck over a regular 4x4 was pretty simple, boils down to carrying capacity.
For example, It has been shown that a fully rigged Landcruiser 200 Series with bull bar, winch, extra fuel tank, roll out drawers and a rear bar with spare wheel carrier is over the GVM of 3300kg. That's without any one in the vehicle!
The Iveco 4x4 Dual Cab is priced between a 200 series and a 76 series making it excellent value for money. It can be registered either in the car or truck category, and can have a carrying capacity of 1750kg or 2755kg plus a towing capacity of 3500kg and towball weight of 350kg in either case. In Australia the GVM is 4495 (car license) or 5500kg (truck license).
The 4x4 Daily also comes factory standard with full time 4wd , Rear, Center and Front Hydraulic Diff Locks, Quad range transfer case 1:1, 1:1.3, 1:3, 1:3.9 , 6 speed ZF manual gearbox, (giving 101:1 low low 1st - twice as low as most other 4x4 ) 3.0 L EEV (Euro5) Twin Turbo Diesel, 400Nm / 170 hp , Long Travel Parabolic leaf springs, and it is a formidable 4x4 vehicle.
Tare weight (unloaded - with fuel and driver) is 2750Kg - just 100kg more than LandCruiser 200 series.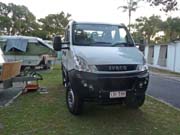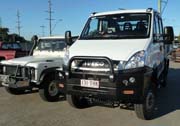 ---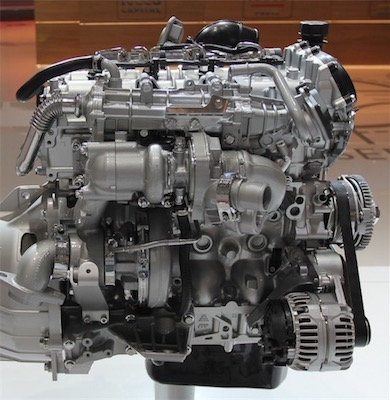 The engine used in the is the 3.0 liter F1C made by FPT (Fiat Powertrain Technologies) It has borgwarner compound (twin) turbochargers. This engine is a Common Rail Diesel , dohc 4 valves per cylinder. Cam shaft driven by double and single row chain. A centrifugal filter condenses out crankcase vapour and returns it as oil into the sump, avoiding the problem of turbo, intercooler and inlet manifold becoming gummed up as is common with almost all other modern diesels. (no need to add a provent or catch can) The engine is well suited to 4x4 operation as it more tolerant of lower quality fuel as is found in developing countries. It runs commonly avaliable Bosch injectors , electronics and EDC17 ECU.
The 2012 onwards Fuso Canter also uses this very same engine built by FPT but re-designated 4P10 by Mitsubishi Fuso. It speaks volumes about the engines suitability and reliability for the Japanese to specify a European engine, Only Fuso have gone one step better and have chosen to factory fit an exhaust brake - something that Iveco say can not be done.
---
.... 12 months on / 40,000km Report
After 12 months ownership, nearly all outback dirt road touring I have nothing but praise for the truck ( except for poor service brakes and zero engine braking ). The vehicle has performed faultlessly and beyond expectation. Both on and off road.
However when we come in from the bush long uphill climbs on East Coast intercity transport can be a bit of a hard slog when towing so I decided to give the Daily a suprise birthday present,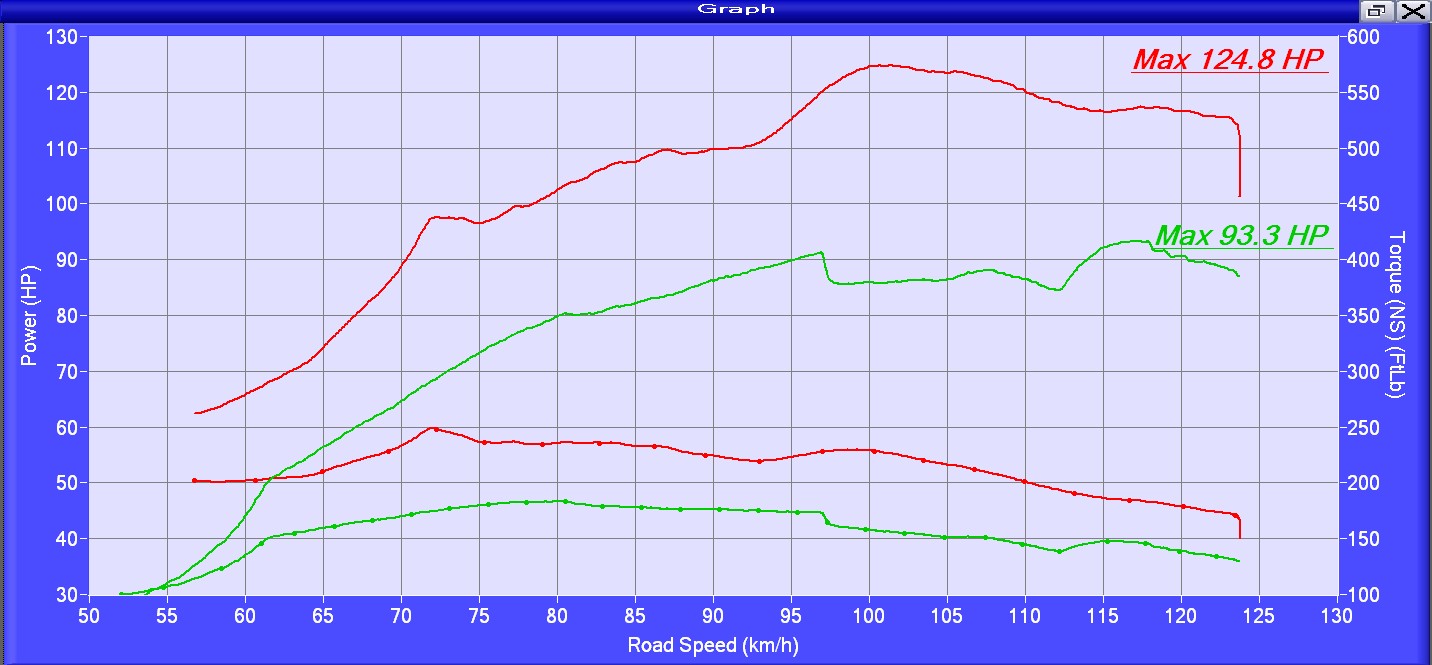 whilst we were in Brisbane I called into Travel Trucks, Brendale for a ECM Upgrade.
First impressions pulling the van up Cunninghams Gap, about 7km of 10% grade I used 4th & 5th gear instead of 3rd / 4th - much more tractable across the whole rev range and average economy for the trip that day was 16.2L/100km sitting on 100k most of the way - not bad when taking that long uphill section into consideration.
60,000km Report
After 60.000 km of Iveco Ownership I think we have almost ironed out the bugs and discovered all the quirks, (no thanks to Iveco Australia) .
The Iveco takes everything in its stride, is by far the most capable 4x4 Ive owned to date, and that includes some seriously modified 4x4's .
This - from a basically standard vehicle. Not only the ideal base for a long distance touring vehicle but
also extremely capable when the going gets tough.
90,000km Report
After 90.000 km and over 3 years of Iveco Ownership its time to pull it off the road for a major overhaul, The Truck is out of warranty, which is a great thing, because now I am free to modify and re-engineer as required without voiding the warranty, not that that really stopped me before.
I have sent the Bosch EDC17 ECM to Quantum Tuning in Ballarat, Steve Smith is an expert on tuning upgrades on these trucks & is doing a special tune to suit my Exhaust Brake equipped truck , to stop the Lambda sensor pulling up NOX faults due to a closed exhaust. More power & better economy.
The engine and gearbox have been faultless, but I do service the truck every 15,000 km not the specified 20 or 40,000 that Iveco specify. The Transfer case is a big dissapointment, refer to the seperate page on Transfer Case Issues for that.
I am also removing the Diff Lock computer and APU and converting the Hydraulic diff lock system to an air operated difflock system, with fully manual and independant control over each diff lock. The factory programmed difflock is troublesome and unsuited to my driving style.
---
Read all about it !!!
Compleat Idiots Guide to Iveco Daily 4x4 55S17W
(buy the book :)
---
---
Iveco Daily Links